Showtime drops King Shaka
King Shaka, the sweeping story of the Zulu nation's founder and his unlikely rise to power, is no longer moving ahead at Showtime.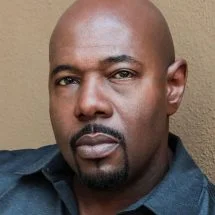 The series, produced by Propagate Content and CBS Studios and directed and exec produced by US filmmaker Antoine Fuqua, was filmed in South Africa. C21 understands that while production will not continue, the majority of filming, including the final episode, has been completed.
CBS Studios and Showtime are looking to find another home for the series, which was officially ordered to series in March 2021. Deadline was first to report the news.
Created and written by Olu Odebunmi and Tolu Awosika, the drama follows one man's journey from a stigmatised childhood to becoming a warrior king. The show stars Charles Babalola in the lead role.
Odebunmi and Awosika executive produce with Ben Silverman, Rodney Ferrell, Fuqua, Howard T Owens, Rodney Ferrell and Spencer Medof.
King Shaka is the latest in a string of series to be scrapped as Showtime and its parent company Paramount Global undertakes cost-cutting measures and implements a new programming strategy shift to focus more heavily on building franchises and universes around properties such as Billions, Dexter and Yellowstone. Other series axed despite the fact production was largely completed are Three Women and Ripley.
tagged in: King Shaka, Showtime