Gospel news and music channel Xclusive2Divinity (X2D) is to launch on the StarTimes Lagos network in April.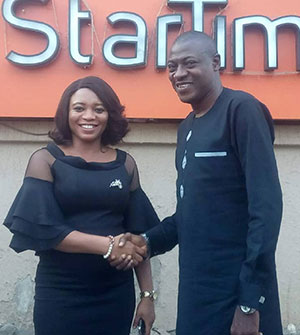 The news was announced by X2D CEO Deji Irawo, who said: "Our goal is to make [the channel] pan-Nigeria and Africa before the end of the year and we are positive that, with God, all things are possible."
X2D was created to disseminate Christian entertainment and creativity and to provide a platform for gospel artists.
The 24-hour network is claimed to be "Africa's first channel completely dedicated to high-quality urban gospel and lifestyle content from across Africa and the diaspora."
Its programming includes gospel and inspirational music videos, concerts, artist profiles, red-carpet events, interviews, talkshows and lifestyle content targeted at a youth and family audience.
tagged in: StarTimes, Xclusive2Divinity