A host of buyers have come on board natural history series Africa From Above, which is currently in production and is distributed globally by ZDF Enterprises (ZDFE).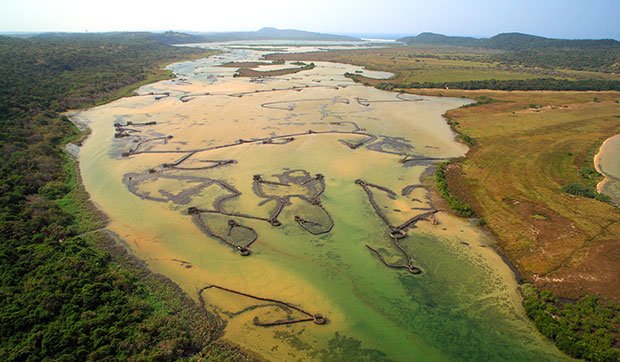 Produced by ZDFE-owned Off the Fence Productions, the series looks at Africa's spectacular landscapes, cities, people and wildlife from a totally new perspective.
ZDFE has been joined on the 10×52′ series by German broadcaster ZDF, South Africa's Homebrew Films, European broadcaster Arte, Austrian public broadcaster ORF and UKTV, owned by BBC Studios.
Weaving through mountains, coastlines, waterfalls and jungles, Africa From Above also hovers over cities to explore history, architecture and industry and looks at unique cultures and how people survive in some of the most extreme locations.
Ralf Rueckauer, VP of ZDF.unscripted, said: "By using the latest technology, airborne and on the ground, this production will capture Africa in a way that has never been seen before."
In related news, ZDFE has bagged rights outside French-speaking Europe to the historical drama Voltaire in Love (4×50′), commissioned by France Télévisions. The series is from Siècle Productions, Umédia, Wallimage, RTBF and Pictanovo and will also air on French streamer Salto.
tagged in: Arte, France Télévisions, Homebrew Films, Off the Fence Productions, ORF, Ralf Rueckauer, UKTV, Voltaire in Love, ZDF Enterprises