Music video channel Trace has launched a free vocational training platform named Trace Academia in South Africa.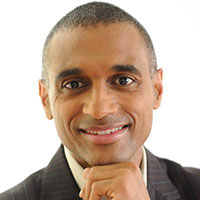 The platform was launched by Elisabeth Moreno, South Africa's minister for gender equality, diversity and equal opportunities; Olivier Laouchez, co-founder and executive chairman of Trace; and Trace Academia's joint MD Prejlin Naidoo.
Trace Academia has been designed in response to the high rate of unemployment in South Africa and the African continent. The platform will educate and empower young South Africans with skills needed to find or create jobs.
Aimed at training over 25 million young people by 2025, the locally produced training courses have been created in collaboration with leading companies, institutions and experts to ensure that the skills provided are well matched to market needs. There will also be trainings on soft skills, entrepreneurship, job acquisition and others.
Laouchez said: "To build Trace Academia, we've combined our expertise and experience in entertainment with cutting-edge learning approaches adapted to the realities and cultures of Africa. The young people we have worked with in building the platform find the content highly engaging.
"In fact, in a recent study of 17- to 25-year-olds in SA, Kenya and Nigeria, 96% said the app would motivate them to further their education or improve their employment prospects. We believe that Trace Academia has the potential to positively impact the lives of millions of young people in South Africa and across the continent."
According to Trace TV, Trace Academia will be launched in the rest of the world by the end of this year, with more courses to be produced with leading companies, institutions and experts globally. The Trace Academia application can be downloaded on the Apple App store and Google Play store.
tagged in: Elisabeth Moreno, Olivier Laouchez, Prejlin Naidoo, South Africa, Trace, Trace Academia