African entertainment platform Kwesé Iflix has partnered with entertainment company Flytime Productions to offer subscribers more local content.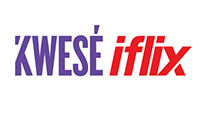 Viewers who missed watching the just concluded live comedy show Bovi Man on Fire can now watch the show by registering on the app without paying a subscription.
This partnership came about to re-emphasise Kwesé Iflix's commitment to make more local content available to its viewers.
Ngozi Madueke-Dozie, general manager of Kwesé Iflix (West Africa), said: "Local content remains a key component of our content strategy. That's why we have partnered with Flytime Promotions to bring this show to our audience. We are very excited about this collaboration and our audience can only expect the best."
Kwesé Iflix is available in Nigeria, Ghana, Kenya, Uganda, Tanzania, Ethiopia, Zambia, Zimbabwe and Mauritius, with operations extending to Rwanda, Botswana, Lesotho, and Malawi.
tagged in: Bovi Man on Fire, Flytime Productions, Kwesé iflix, Ngozi Madueke-Dozie