Superstory joins Silverbird TV
An award-winning drama described as Nigeria's most watched TV series has been made available on the Silverbird TV (STV) network.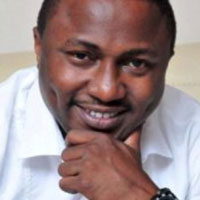 Superstory airs on Thursdays at 21.00 on the terrestrial network across the cities of Lagos, Bayelsa, Port Harcourt, Benin, Abuja, Jos and Awka.
Wale Adenuga Jnr, MD at Superstory producer Wale Adenuga Productions (WAP), said: "Our company has entertained millions of families across Nigeria for several decades and one of the things that has made this possible is our continued effort to listen to feedback and satisfy the desires of all stakeholders.
"Hence, the expansion of Superstory to STV is in line with innumerable requests from audience members across Nigeria, as well as several advertisers who have supported Superstory over the years."
As well as the STV deal, Superstory still airs on DStv Channel 252; StarTimes 109; GOtv 92 and 192; PlayTV 804; NTA; and WapTV.
tagged in: Silverbird TV, STV, Superstory, Wale Adenuga Jnr, Wale Adenuga Productions