Nigerian stories at Content London
The Developing Markets strand at the International Drama Summit, part of C21Media's Content London event, will examine how Nigeria is quickly becoming a source of new original content and fresh talent for the international business.
It will feature top Nigerian authors and writers discussing their development plans and ambitions to build global partnerships with platforms and producers.
TIER 4 tickets are available at £999 + VAT
This is the final discount TIER saving £100 on the full ticket price of £1099
To book your place at this price CLICK HERE
Speakers in this session include: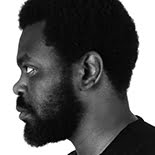 Leye Adenle, author and writer
Adenle is the winner of the first ever Prix Marianne in 2016, and is a Nigerian writer living and working in London. His short story, The Assassination, in the anthology, Sunshine Noir, was a finalist for the 2017 CWA Short Story Dagger award. Leye has written several short stories under his own name, and over a hundred satirical pieces under various other appropriated names. He is the author of the Amaka Series: Easy Motion Tourist and When Trouble Sleeps, published by Cassava Republic Press and the series has just been optioned by Big Talk Productions and Top Boy producer Yvonne Ibazebo.
His writing has appeared in publications such as the Big Issue, and he has written and recorded pieces for BBC Radio 4 and BBC World Service. Leye has also appeared on stage in London in plays including Ola Rotimi's Our Husband Has Gone Mad Again. Leye comes from a family of writers, the most famous of whom was his grandfather, Oba Adeleye Adenle I, a former king of Oshogbo in South West Nigeria. Leye's latest novel, The Beautiful Side of the Moon, was published earlier this year (Hoatzin Books). He is currently writing the third novel in the Amaka Series.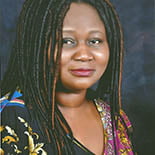 Kemi Adesoye, writer
Originally trained as an architect, Adesoye's interest in screenwriting began after discovering a screenwriting book in a university library. Over a ten year career, she scripted short films; Mama Putt, Prize Maze (Mnet) National Cake, The Line Up (Goethe institute). A New You, New Horizons (EbonyLife). Mnet /Endemol series Doctors' Quarters, Tinsel S1-6, Hotel Majestic and Edge of Paradise.
In 2017, Adesoye was head writer for Mnet's popular Nigerian series Battleground S1 and season 1 of MTV's series Shuga Naija. She returned again this year to head write Shuga Naija S4. Kemi penned award winning Nigerian features; The Figurine, PhoneSwap, Omugwo, Lottanna and is currently developing content for local and international markets under her company BKProductions. Adesoye is enthusiastic about stories from a myriad perspectives. For five years she worked as a copywriter and radio on air talent before fully embarking on her "Adventures in storytelling."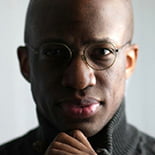 Thomas Ermose Ikimi, writer
Ikimi was born in London and spent his childhood in Nigeria and England, before studying Literature, Philosophy and Creative Writing at Columbia University, New York. In 2010 he wrote, directed and produced his first feature length film Legacy for just 500K in 21 days starring Idris Elba. Legacy premiered at the 2010 Tribeca Film Festival, and garnered the Best Film Award at the American Black Film Festival, was nominated for Best UK Feature at Raindance in London, was nominated for a British Independent Film Award, and won Best Director at the London Screen Nation Awards 2011.
Ikimi then wrote, directed, produced and edited the long short Nostradamus. It premiered at Tribeca in 2015 and was a Critics' choice with critics tipping it for a 2016 OSCAR. His follow up in 2018 was another long form short as writer/director/producer/editor The Locksmith which has also met critical acclaim. Ikimi has sold projects to NBC Universal, Fox, Legendary Pictures and Sky and worked in both the UK and US markets consistently over the last decade. As a computer programmer and software developer, Ikimi released the cross platform movie review and rating application QURATOR in 2019 through his tech company.
Kris Thykier, founder, Archey Pictures
Thykier founded Archery Pictures in 2015.  Since its launch, Thykier has developed and produced the television series Riviera for Sky Atlantic, now shooting it's third season, and the limited series The State for Channel 4 / Nat Geo. Thykier also recently produced the feature film Tolkien starring Nicholas Hoult and Lily Collins for Fox Searchlight.
Thykier is currently executive producing the Netflix fantasy series Fate: The Winx Saga and is in pre-production on John Madden's latest film Operation Mincemeat written by Michelle Ashford and starring Colin Firth.
Before launching Archery Pictures, Thykier headed PeaPie Films: one of the UK's leading independent film producers. Films produced by Thykier under the PeaPie banner include the political thriller Miss Sloane starring Jessica Chastain; the epic love story Ali & Nino, written by Christopher Hampton; John Wells' Burnt, staring Bradley Cooper; and Woman In Gold, directed by Simon Curtis and starring Helen Mirren and Ryan Reynolds. Thykier also developed and produced Trash with Working Title, directed by Stephen Daldry and based on a screenplay by Richard Curtis. Other features produced by Thykier include One Chance, I Give It A Year, W.E., Ill Manors, The Debt, Summer Of '92, Harry Brown, Kickass and Stardust.
The multi-award winning Content London is made up of four standalone events: The International Drama Summit, The Unscripted Entertainment Forum, Kids Content Futures and Screenomi. The International Drama Summit takes place on December 3/4/5, with Unscripted, Kids and Screenomi taking place on December 6.
Also speaking at the event are:
For more information on Content London 2019, click here.
tagged in: Content London