NBC fines nets for code breaches
Nigeria's National Broadcasting Commission (NBC) has issued fines to two TV stations, ITV in Jalingo and IBC (Orient TV) in Owerri, for breaching the country's broadcasting code.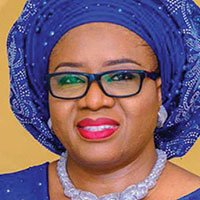 The channels were fined N100,000 and N50,000, respectively.
NBC's head of public affairs Maimuna Jimada said the stations were being penalised for their breach of the Nigeria Broadcasting Code and for airing programmes that feature vulgar lyrics, hate speech and unverifiable claims.
According to Jimada, all of these breaches were committed in the third quarter of 2017. Poor training of staff and editors was partly to blame for these breaches of ethics and the broadcast code, the NBC exec added.
Many staff at the stations are either untrained or undertrained and don't know which words, videos and claims are off-limits for broadcast, leading to uncensored music videos, talkshows and movies that breach the broadcasting code.
Part of NBC's duty is to organise regular training and refresher courses for staff at TV stations.
Speaking at a press conference, Nigeria's Minister of Information and Culture, Alhaji Lai Mohammed, said: "The nation looks up to the NBC to restore sanity to the broadcasting industry. The Commission cannot afford to do any less at this critical time. It cannot afford to fail the nation."
tagged in: Alhaji Lai Mohammed, IBC, ITV, Maimuna Jimada, National Broadcasting Commission, NBC, Orient TV