Nat Geo Wild, CCTV shop at Earth Touch
Disney-owned factual channel Nat Geo Wild has ordered an eighth season of nature series Snakes In The City from South African factual entertainment producer and distributor Earth Touch.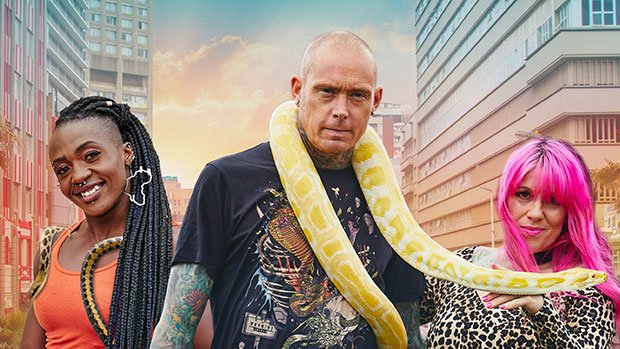 International broadcasters including China's CCTV, Germany's NTV and RTL Geo and France Télévisions have also picked up multiple shows from Earth Touch.
CCTV has acquired 12 hours of programming including Africa's Deadliest season four and Lion Brothers: Cubs to Kings, with France Télévisions buying one-hour specials Lions: Hunt for Survival and Diary of a Teen Leopard and Czech channel Prima Zoom taking 38 hours of content.
Poland's TVP, meanwhile, has licensed 52 hours of programming while NTV has gone for shows such as Extreme Animal Transport, Realm of the Rattlesnake and Africa's Predator Kingdoms and pre-bought Earth Touch's upcoming series Epic Oceans.
Finally, RTL Geo (Germany, Austria, Switzerland, Luxembourg, Liechtenstein, Alto Adige) has licensed five one-off specials including Oceanic Whitetip – The Shipwreck Shark, which was also taken by Japanese pubcaster NHK.
Snakes In The City follows Durban snake catchers Simon Key and Siousxie Gillet as they go about their business in the South African city. Season eight sees new member Mbali Mtshali join the team as an apprentice, who it is hoped will also help bridge the gap between the team and the Zulu community.
Announcing the deals during this week's Mipcom, Chris Fletcher, Earth Touch's director of sales and programming, said: "The market for high-quality wildlife films continues to be strong worldwide but especially in Europe."
tagged in: Africa's Deadliest, CCTV, Diary of a Teen Leopard, Earth Touch, France Télévisions, Lion Brothers: Cubs to Kings, Lions: Hunt for Survival, Nat Geo Wild, NTV, Prima Zoom, RTL Geo, Snakes In The City, TVP