MultiChoice alum Khobane joins Amazon
Veteran South African broadcasting executive Gideon Khobane has joined global streaming service Amazon Prime Video as director of Prime Video Africa.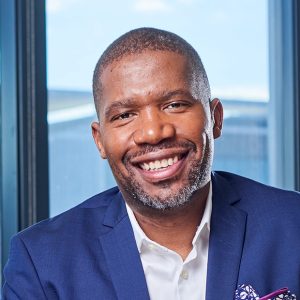 Khobane joins with a remit to support the growth of the Prime Video service across sub-Saharan Africa, including South Africa and Nigeria.
He will be working closely with: the Africa Originals team, headed up by Ned Mitchell; the content acquisitions team, headed up by Ayanna Lonian; and product teams responsible for launching customer features.
Khobane is tasked with helping to provide "a world class mix of original and exclusive TV series and movies for existing Prime Video members and to attract new customers in sub-Saharan Africa," according to Amazon.
He joins Amazon after working in the pay TV and free-to-air sectors across sub-Saharan Africa, during an 18-year career. He was most recently group executive responsible for general entertainment for South Africa's MultiChoice Group, and before that was CEO of SuperSport International and channel director at MNet.
In his new role, Khobane will oversee the implementation of programming and marketing plans for Prime Video Africa's content offering including global Amazon Original shows The Lord of the Rings: The Rings of Power and Citadel, and movies Air and Shotgun Wedding, as well as local originals and acquisitions for Africa.
The latter includes African Originals series Gangs of Lagos, LOL: Last One Laughing Naija and LOL: Last One Laughing South Africa, plus locally acquired content Brotherhood, King of Thieves, The Men's Club, The Honeymoon and Battle on Buka Street.
Khobane's appointment signals Prime Video's "continued, long-term investment in sub-Saharan Africa, and commitment to creating a service that is diverse, attractive and engaging to all Prime Video members in the region," said Amazon. Khobane will continue to be based in South Africa.