Ex-Beano Studios CEO joins StarzPlay
Middle East and North Africa (MENA) streamer StarzPlay has appointed David Guppy, former CEO at Beano Studios in the UK, as chief financial officer.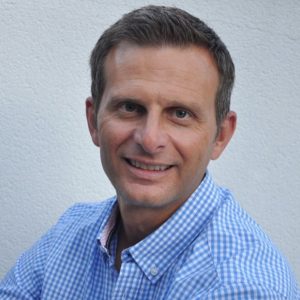 Guppy, who left Beano Studios earlier this year after just under five years with the company, has joined the Abu Dhabi-based streamer to oversee its financial operation.
The exec joined Beano Studios as chief financial officer in 2017 having held the same role at Octonauts producer Silvergate Media.
At Beano Studios, he was promoted to CFO and chief operating officer in 2018 and took over from former CEO Emma Scott in 2020. Guppy confirmed his appointment at StarzPlay on LinkedIn.
It comes after a consortium made up of content aggregator E-Vision and Abu Dhabi-based investment and holding company ADQ completed their acquisition of a majority stake in StarzPlay's Arabia operation in October.
E-Vision, which is owned by Abu Dhabi-based tech firm e&, combined its existing stake in the MENA streamer with ADQ's new stake, giving the two a 57% stake in the company.
Minority shareholders in StarzPlay Arabia, which has close to two million subscribers across 19 countries, include Lionsgate-owned premium US cablenet Starz and SEQ Investors.
The service streams Hollywood movies, TV shows and documentaries plus live sports and kids' entertainment alongside Turkish and Arabic content across MENA and Pakistan.
Its original content includes Baghdad Central as well as Starz originals such as Power, Outlander, Spartacus and The White Queen. It has deals with studios including MGM, 20th Century Studios, Disney, Warner Bros, Universal, Discovery and Fox International Channels.
Lionsgate is in the process of withdrawing its streaming service Lionsgate+ (formerly known as StarzPlay) from France, Germany, Italy, Spain, Benelux, the Nordics and Japan. Starz will maintain operations in the UK, Canada and Latin America.